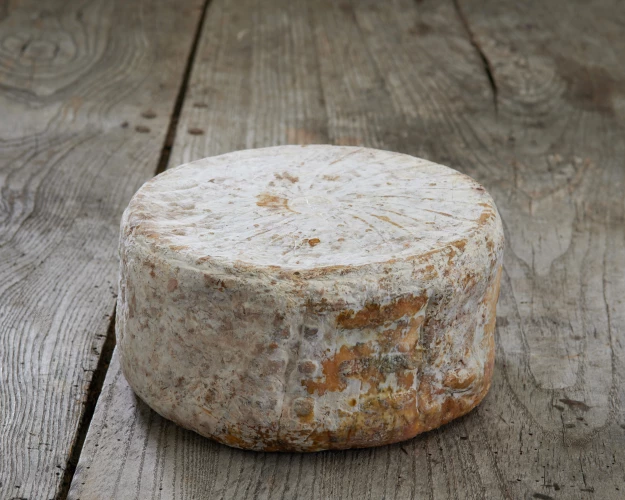 Bleu d'Auvergne


Our Bleu d'Auvergne AOP is of farmstead designation, which means it is made by the producer from start to finish.

At the end of our producer's manufacturing process, we add our expertise as Master Affineur: when the Bleu d'Auvergne arrives in our caves, we continue the aging process for 4 to 8 weeks in a cold environment (4°C), known as cold aging, which accentuates its creaminess and intensifies its flavor.

Bleu d'Auvergne is a cheese that is both strong and harmonious, appreciated for its aroma and flavors reminiscent of wild mushrooms, cream, and undergrowth. Its creamy and melting texture gives it a unique personality, which improves with time and temperature, like a fine wine.
Our

technical sheet
Ingredients
Milk – Salt – Lactic & maturing ferments (Incl. Penicillium roqueforti) – Rennet
Paste
Marbled with blue mold which brings intense flavors
Size
Cylindrical. Diameter: 22cm – Height: 8-10cm – Weight: approx. 2.5kg
Wine pairing
A white wine from Auvergne, in which one can find flavors of nuts, try the vineyards of the hillsides of Laps
Packing
Available in quarter, half, or whole wheel