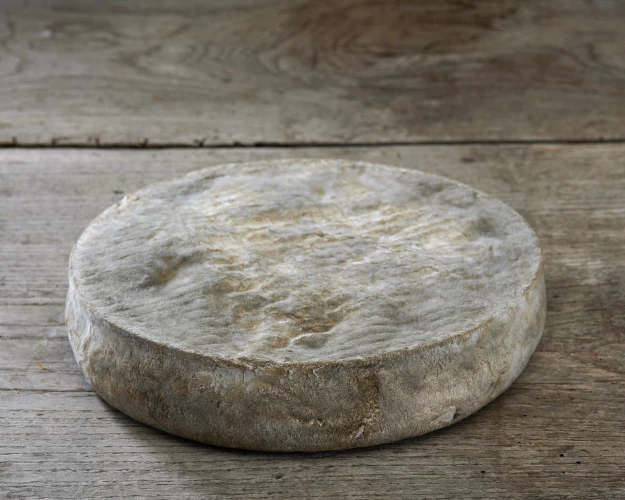 Saint-Nectaire







Our specialty, we have been working on Saint-Nectaire from father to son since Jean Dischamp settled in Auvergne in 1904.

It's not just any Saint-Nectaire: in 2023, it is the most awarded at the International Lyon Competition with 3 medals.

The affinage of a Saint-Nectaire du Buron begins at 5-7 days when it leaves the farm of our producers and crosses the threshold of our buried cellars for a retreat far from any agitation. It is there, for several weeks, that it will be the object of special attention from our Master Cheese Ripeners. Brushed, salted, washed, probed, turned, sometimes matured in several cellars at different temperatures, the Saint-Nectaire du Buron will pass up to 15 times between the hands of our Master Cheese Ripeners. Thanks to time, the atmosphere of the cellars, our daily care, and our know-how, each Saint-Nectaire that comes out of our cheese factory is a delight for your taste buds.
Our

technical sheet
Size
Diameter : 22cm – Thickness : 7cm – Weight : 1,650gr
Ingredients
Milk – Salt – Lactic & maturing ferments – Rennet
Paste
Soft and creamy with a pale yellow color. It has a subtle, complex flavor profile with notes of hazelnut, cream, and butter. The cheese is mild, yet rich and savory. As it ages, the flavor becomes more pronounced and the texture becomes creamier and more buttery. Overall, the taste of a Saint-Nectaire is smooth, delicate, and well-balanced, making it a versatile cheese that pairs well with a variety of foods and wines
Packing
Available in quarter, half, or whole wheel. Wrapped in film, wooden box, or white paraffin paper
Wine pairing
Great paired with a red wine : Gamay from the Loire, Auvergne or Beaujolais - 'natural' wines, made with indigenous yeasts, are a good match with flavoured Saint-Nectaire Fermier