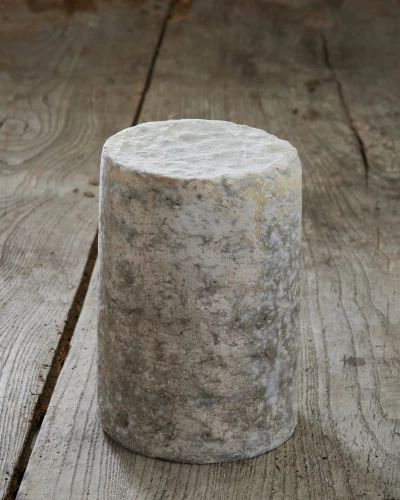 Fourme d'Ambert

Our Fourme d'Ambert AOP is a farmhouse cheese, which means it is made by the producer on the farm.

And it's at the end of the production process of our farmers that we bring our Master Affineur expertise: when the Fourme d'Ambert arrives in our caves, we continue the aging process for 4 to 8 weeks in a cold environment (4°C), this cold aging process allows us to enhance its creaminess and intensify its taste.

It is a mild and creamy cheese, with a slightly granular texture that easily melts in the mouth. Its taste is intense and harmonious, with woody and slightly spicy flavors and a hint of sweet milkiness.
Our

technical sheet
Ingredients
Milk – Salt – Lactic & maturing ferments (Incl. Penicillium roqueforti) – Rennet
Paste
Soft and creamy texture, fruity and slightly salty taste, which gives off a subtle aroma of undergrowth
Size
Cylindrical. Diameter: 12cm – Height: 20cm – Weight: c. 2.5kg
Wine pairing
We recommend a dry white wine made 100% from Chardonnay grapes from the Côtes d'Auvergne
Packing
Whole wheel, 1/2 or 300gr