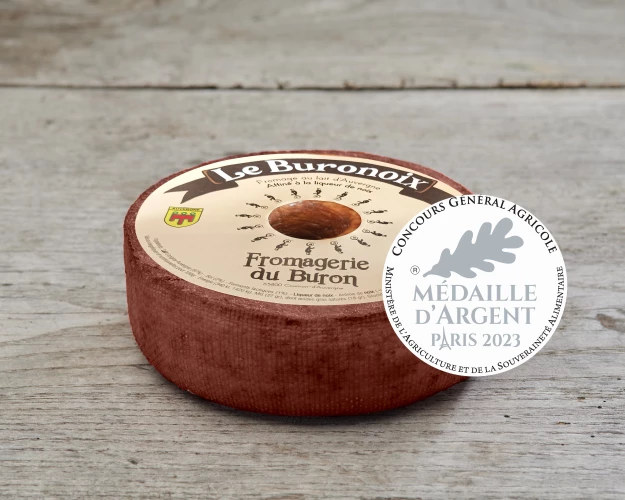 Silver Medal for our Buronoix
Fromagerie du Buron, located in the heart of the Auvergne, is proud to announce that it has won a silver medal at the prestigious Concours Général Agricole 2023 for its Buronoix, a cheese matured with walnut liqueur.

Buronoix is the result of the artisanal know-how of the Buron cheese dairy, which rigorously selects the highest quality ingredients to produce this unique cheese. The subtle blend of the walnut liqueur and the creamy cheese paste results in a mild yet intense flavour with delicate walnut notes.

The Concours Général Agricole is a prestigious annual event that brings together thousands of producers from all over France to evaluate and reward the country's best agricultural products. The silver medal won by the Fromagerie du Buron for its Buronoix is a recognition of the excellence of their work and their commitment to the quality and authenticity of local products.

The Fromagerie du Buron is proud to share this award with its customers and hopes that this recognition will encourage cheese lovers to discover Buronoix and the other products in their range.