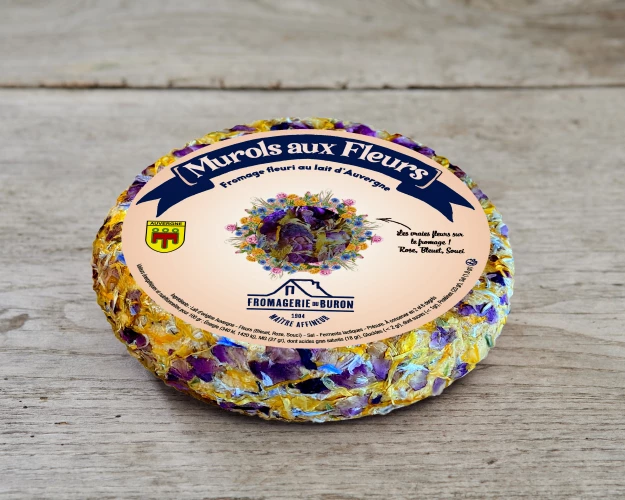 New : Flowered Murols
Grand Murols is a French cheese produced in the Auvergne region, made from cow's milk. It is known for its creamy texture and mild.

The new variety, Murols aux fleurs, is made by adding edible flowers during the ripening process. This mixture gives the cheese a unique and subtle floral aroma.

Murols aux fleurs is a cheese that goes well with fresh fruit, nuts and farmhouse bread. It is also excellent as an aperitif or at the end of a meal, accompanied by a dry white wine or champagne.

This new variety allows us to stand out in the market by offering an original and high quality option. It also offers consumers a new and interesting taste experience.