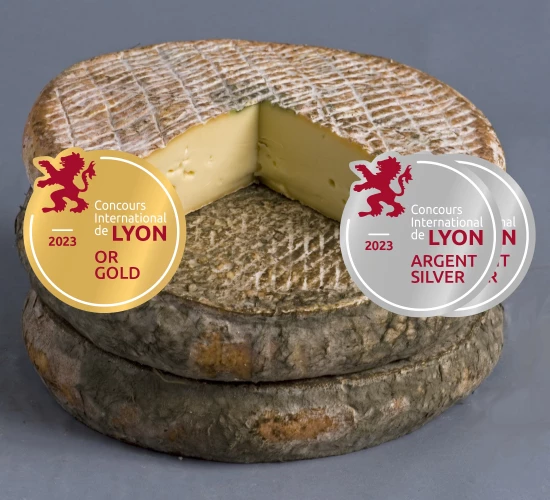 A shower of medals for our Saint-Nectaire
The Saint-Nectaire cheeses that won silver and gold medals at the International Lyon Competition were aged by the Fromagerie du Buron and presented by them. The Fromagerie du Buron is a family-owned business based in Cournon d'Auvergne, specializing in the aging of traditional cheeses, including Saint-Nectaire. These medals awarded to the Fromagerie du Buron confirm the excellence of their work.


The director of Fromagerie du Buron expressed his great pleasure at this international recognition, which rewards their traditional expertise and commitment to producing superior quality cheeses. "It is a great pride for us to receive these medals, which testify to the quality of our work and our passion for cheese. We will continue to produce high-quality Saint-Nectaire, respecting traditions and working with the best local producers," he said.


The Saint-Nectaire cheese from Fromagerie du Buron is an authentic cheese made from raw cow's milk and aged for a minimum of four weeks in semi-natural caves. Its delicate taste and melting texture make it one of the most appreciated cheeses in the Auvergne region and in France!