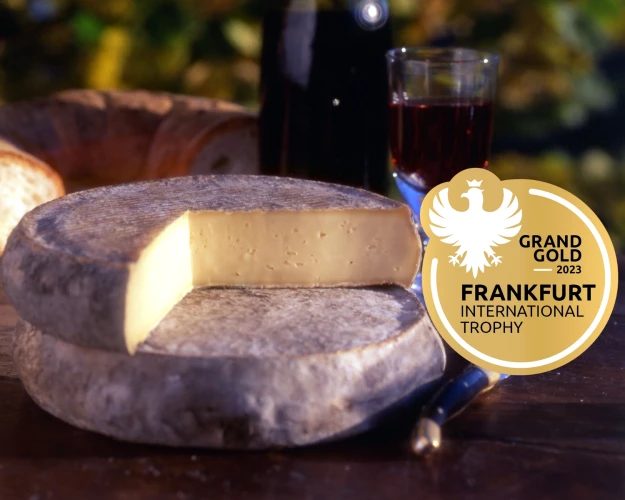 A new medal!
A new medal for the Saint-Nectaire cheeses ripened by the Fromagerie du Buron at the Frankfurt International Competition: this time Grand Gold. The Fromagerie du Buron is a family business based in Cournon d'Auvergne and specialized in the ripening of traditional cheeses, including Saint-Nectaire. This new medal confirms once again the excellence of the work of the Fromagerie du Buron.

Pierre Dischamp, director of the Fromagerie du Buron, said he was very pleased with this new international recognition, which rewards their traditional know-how and their commitment to producing high quality cheeses.

Fromagerie du Buron's Saint-Nectaire is an authentic cheese, made from raw cow's milk and ripened for a minimum of four weeks in semi-natural caves. Its delicate taste and melting texture make it one of the most appreciated cheeses in the Auvergne region and in France!